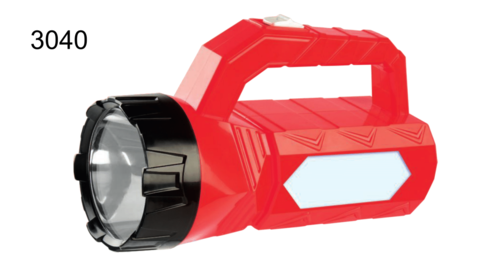 Product Description
"We are looking for bulk orders only"
Product Name : G-3040
Product Details : RECHARGEABLE KISAN TORCH
Material : Plastic ABS
LED Details : SMD LED

LED Wattage : 10 Watt Laser Light + 8 Watt LED

Battery Details : 1000MAH

Charging Details : 220 volt Direct charging with wire.
Package : 30 Pcs. Khakhi Printed carton
This G-3040 Rechargeable Kisan Torch is made accessible to the clients in varied sizes and colors. Suitable for providing light at night in homes, shops and many other places, this torch is featured with flawless finish and compact size. It is designed with high power focused reflector that disperses the light in a wide coverage area. It comes with a built-in plug and charger. Apart from this, the bulb and battery life of this torch is about 50,000 plus hours.
''We are looking for bulk orders only''